back

Scientific Surface Solutions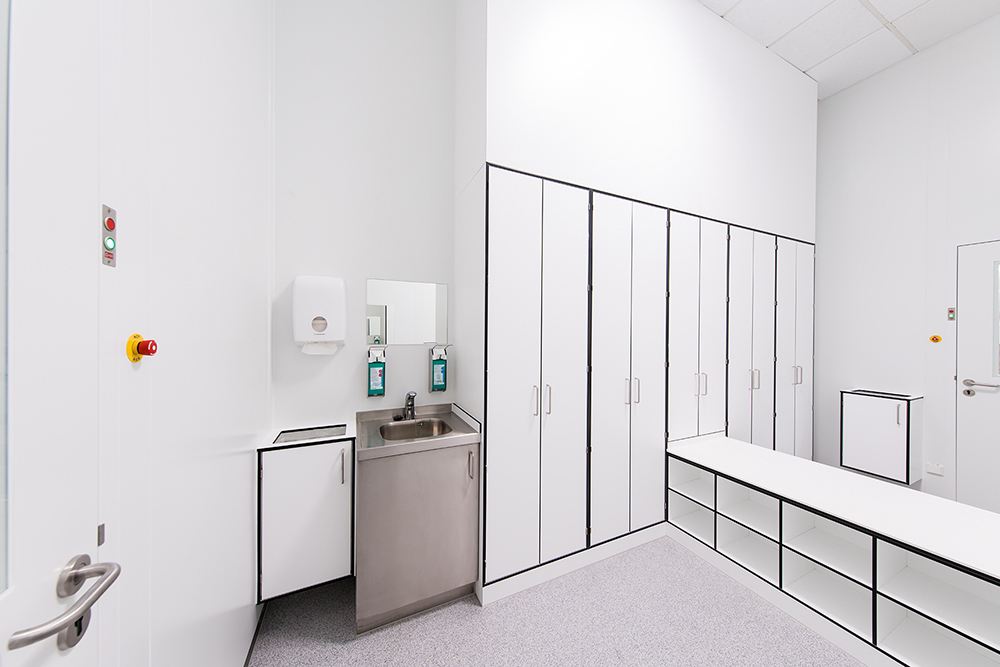 Trespa International B.V. is a leading innovator in the field of architectural materials, recognized internationally as a premier developer of high quality panels for exterior cladding, decorative façades, and scientific surface solutions for cleanrooms and laboratories.
Today's laboratory and functional environments demand compliance with rigorous codes and standards. Therefore, selecting the right material is of crucial importance. Trespa® TopLab® offers three product lines that combine basic requirements – like long-lasting surface hygiene, impact and scratch resistance, flexibility and ease of use – with aesthetic qualities that can contribute to enhance the experience of employees and visitors.
TRESPA® TOPLAB®VERTICAL – Perfect for wall linings and systems, fume hoods and vertically mounted components
TopLab®VERTICAL comprises chemically resistant and hygienic surfaces for applications in healthcare, cosmetics, food, pharmaceutical and laboratory environments, such as cabinetry, peg boards, splashbacks, wall lining and cladding in fume hoods.
TRESPA® TOPLAB®PLUS – Hygienically safe, easy to care for and highly chemical-resistant
TopLab®PLUS is the perfect surface for quality worktops which does not support bacteria growth and is highly resistant to a wide variety of aggressive chemicals.
TRESPA® TOPLAB®BASE – The heavy duty surface
TopLab®BASE is the robust and lasting panel for worktops and cabinetry applications where scratch and wear resistance are of great importance, whereas the chemical resistance of the surface is not critical.
Trespa products stand for low maintenance costs, design flexibility and offer a conditional 10-years guarantee.
Corporate data
Founded: 1960

Establishments
Trespa International B.V.;
The Netherlands (Headquarter)
Belgium
Chile
China
France
Germany
Iberica
Italy
UK
USA
Design Center
Weert, Niederlande
Shanghai, China
Santiago de Chile, Chile
Barcelona, Spain
Memberships
VIP3000 e. V.
EGNATON
SEFA